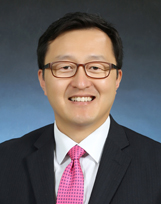 Professor of Law
Member of the Maryland Bar.
Biography
Professor Park graduated from the University of Maryland at College Park with a major in Government and Politics and a minor in Music. He received his law degree from the University of Maryland Francis King Carey School of Law.

Upon graduation, Professor Park was associated with the law firm of Arnold and Porter in Washington D.C. He then entered public service as a career prosecutor, working as an Assistant State's Attorney in the State of Maryland for Baltimore City, handling all ranges of cases from simple misdemeanors to complex felony cases.

In 2012, he was invited by the Korean Ministry of Justice to serve as a Visiting Research Scholar and Lecturer for the Korean Prosecution Service, where he worked closely with senior Korean prosecutors on a wide range of issues and initiatives for the Prosecution Service and the Ministry of Justice.

He has lectured frequently at leading Korean law schools, government institutions, academic forums and conferences. He has also been published in diverse outlets such as newspapers, journals, and periodicals.

He and his wife, Charlene, who is also an attorney, have three children and reside in Pohang, Korea. Professor Park's areas of interest include Constitutional Law, Criminal Law and Procedure, Trial Advocacy, Legal Research and Writing, and Legal Issues in Translation/Interpretation.