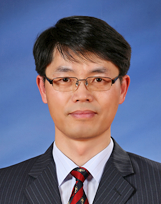 Professor of Theology

Biography
Professor Kim graduated from Torch Trinity Graduate University (M.Div) and Asian Center for Theological Studies and Mission (Th.M). He received his Ph.D in Missiology and Old Theology from Keimyung University.

Prior to joining faculty at Handong, he served as a missionary in Islamic countries in North Africa with OM(Operation Mobilisation) Ministry. He also has taught undergraduate stduents in local churches.

He came to Handong as a chaplain in 2004 and taught Christian Foundations, and the Modern World and Mission for 10 years.

His published works include the Tahrif Theory: The Islamic Theory of the Distortion of the Bible, (CLC, 2009) and Come to Galilee: A Meditation on the Kingdom of God Revealed in Matthew, (CLC, 2012). He also has translated over 10 books.

He serves the HILS community as a chaplain.