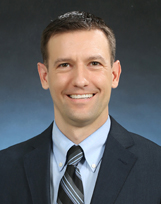 Professor of Law
Biography

Member of the Bars of Texas and the United States Supreme Court

Murdock graduated summa cum laude from Texas A & M University, B.S., and with honors from the University of Texas School of Law, J.D. He is a member of the Order of the Coif and was an associate editor of the Texas Law Review.

Murdock clerked for the Honorable Michael H. Schneider, Sr., Chief Justice of the Texas First Court of Appeals. For over a decade, he worked in Washington, D.C. within the Office of the Solicitor at the United States Department of the Interior. There, his areas of focus included water issues, endangered species, the BP oil spill, public lands, American Indian rights, the National Environmental Policy Act, the Clean Water Act, and Supreme Court litigation. Murdock has also worked for the United States Department of Justice and the Governor of Texas. His writings on the environment, culture, and legal matters have been published by First Things, Christianity Today, The Stream, Front Porch Republic, The New Atlantis, Plough, Seedbed, Creation Care, Texas Environmental Law Journal and numerous other outlets.

Professor Murdock teaches Environmental Law and Legal Research and Writing.