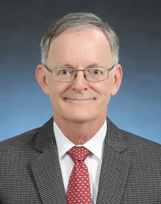 Professor of Law
Member of the Arkansas Bar
Biography
Professor Davis received his Juris Doctorate from McGeorge School of Law (University of the Pacific) in Sacramento, California, where he focused on business-related subjects. In 1984, he earned a Master of Business Administration from California State University in San Bernardino. He also earned a Bachelor of Arts degree in World History from Louisiana Tech University in 1975, where he focused on ancient Middle Eastern and modern European history. He also studied at the Institute of Biblical Studies in the summer of 1975, and conducted research projects during the summers of 1972 and 1974 for author and speaker, Josh McDowell, which led to the publication of Evidence That Demands A Verdict, and More Evidence That Demands A Verdict. He has read the New Testament 46 times and the Old Testament 19 times.

He practiced law in the state of Arkansas, where his practice has concentrated on Employment Law and other business-related areas. His work history includes nine years on the staff of Cru, International, as well as numerous law-related positions in government and private industry (including a human resources firm and various law firms). Between 1999 and 2006, he served on the Board of Directors and as Board President of the Crisis Pregnancy Center of Central Arkansas, Inc., a non-profit ministry

He has served in various capacities on short-term mission trips to India, China, Ukraine, Slovakia, Dominican Republic, and Armenia.

In 2008, he married Hee Yong Kang of Pohang, South Korea. He teaches Family Law, Legal Research & Writing, Employment Law, and Legal Business Principles.