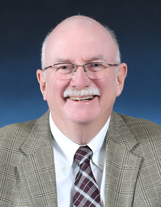 Professor of Law
Biography
Professor Kenneth Chinn is a graduate of Loyola Law School Los Angeles in 1976 where he was the recipient of the Am Jur Award in criminal law. Following law school he entered into a career as a criminal prosecutor in California.

He retired in 2006 after 28 years as a Deputy District Attorney in both Imperial and Orange Counties to become a full time professor at Trinity Law School in Santa Ana, California. While serving as a Deputy District Attorney in Orange County he was recognized by his peers as an Outstanding Prosecutor of the Month following the successful prosecution of 87 defendants who were part of a major automobile insurance fraud ring. During his career as a prosecutor he was selected by the California District Attorney's Association to teach state wide classes on the subjects of prosecuting Automobile Insurance Fraud and Pimping and Pandering cases.

Professor Chinn is a member of the Christian Legal Society and has served on the board of directors of the Legal Aid Society of Orange County and Christian Legal Aid Office. He is a former member of the California State Bar Trust Fund Commission.

Professor Chinn teaches classes primarily in the areas of Criminal Law, Criminal Procedure, and Evidence and also assisted in the clinical programs offered by Trinity Law School.

During the 2012-2013 academic year Professor Chinn is on loan to Handong Global University Law School in South Korea as a visiting professor of law.

Professor Chinn believes that his Christian faith is integral to his career as a prosecutor and later as a law school professor. It his desire to help future generations of lawyers integrate faith into the successful practice of law.