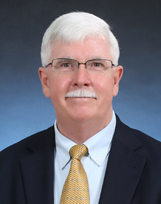 Professor of Law
Licensed to practice law in Alabama and the United Kingdom
Biography
Professor Ross has been a legal general practitioner for many years.
He earned a Bachelor's Degree from Samford University in Alabama, a Juris Doctor from Regent University School of Law in Virginia and has a Master of Advanced Studies in Children's Rights (MCR) from the University of Fribourg School of Law/IUKB of Switzerland.
He has studied International Human Rights Law and Civil Law at the University of Strasbourg, The Geneva Graduate Institute of International Studies and the Oxford Institute of Legal Practice.
He works with Advocate Voices for Orphans a Swiss based NGO on children's rights issues.
Professor Ross has had articles published by the UNHCR and The Regent Journal of International Law.
He is married to his wife Reneea Ross.