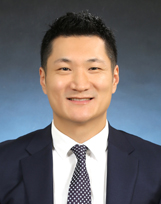 Professor of Law
Member of the New York Bar
Biography
Prof. Shin received his BA in Economics from Binghamton University and JD from Hofstra University School of Law.
Back in early 2002, Prof. John Shin joined HILS to become one of the original members of the HILS charter faculty. While at HILS, he taught Contract Drafting, Wills & Trusts and Corporations.
In the summer of 2005, he departed HILS and was commissioned as a Judge Advocate General (JAG) Officer in the U.S. Air Force. There he served in various legal capacities, from military prosecutor to legal advisor for various military commanders. While stationed at Andrews Air Force Base in Maryland, USA, he was appointed as a Special Assistant United States Attorney (SAUSA) for the Southern Division of Maryland. In that role, he successfully prosecuted over 80 federal criminal cases. Prof. Shin was also stationed in South Korea (Osan Air Base) where he served as the Chief of International & Operational Law dealing primarily with US-ROK Status of Forces Agreement (SOFA) issues, military operational law, international agreements, and foreign criminal jurisdiction.
After serving 4 years, he resigned his commission and separated from the U.S. Air Force with numerous decorations and medals including two commendation medals. In 2011, Prof. Shin returned to HILS and taught
Public International Law, Advanced Legal Writing & Advocacy, and Legal Research & Writing. In 2016,
Prof. Shin transitioned to the university's undergraduate U.S. & International Law (UIL) department and currently serves as its head. Prof. Shin teaches Survey of American Law, U.S. Torts, U.S. Criminal Law & Procedure, Legal Argumentation, among others and also supervises the undergraduate moot court teams.