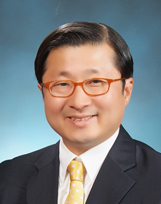 Professor of Law
Member of the New York and New Jersey Bars
Biography
Professor Won teaches U.S. & International Law at the Handong International Law School.

Professor Won began his legal career as an international law officer at the Office of General Counsel, Ministry of National Defense of Republic of Korea. After completing law studies at Brooklyn Law School, he entered public prosecution service at the Kings County District Attorney's Office, New York, U.S.A. as an Assistant District Attorney.

In 2001, Professor Won joined Handong International Law School, American J.D. style graduate law school, as a founding Associate Dean. In 2009, he took a leave from academia to serve National Human Rights Commission of Korea as Director-General in charge of Human Rights Policy, Human Rights Education and International Human Rights Affairs. In 2013, Professor Won became a founding Director of Handong Institute for Peace and Reconciliation.

Professor Won's teaching and research area includes International Sustainable Development Law, International Human Rights Law, International Humanitarian Law, North Korean Human Rights Law, U.S. Criminal Law & Procedures and International Negotiations.