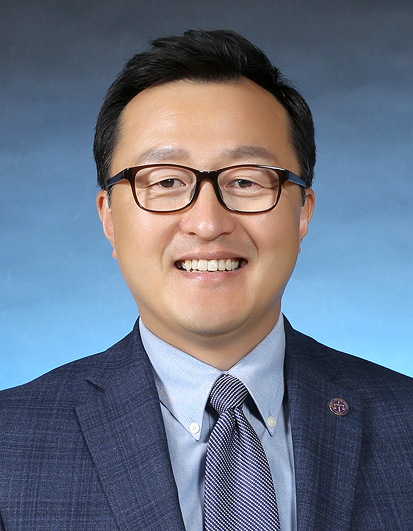 Assistant Dean of Student Affairs, Professor of Law
Member of the Maryland Bar
Biography
Born in South Korea but a Maryland native, Professor Park graduated from the University of Maryland at College Park majoring in Government & Politics, with a minor in Jazz Music. He received his law degree from the University of Maryland School of Law, being active as President of the Asian Pacific American Law Students Association and a part of the Jessup International Moot Court Board. He was an Asper Judicial Clerk with the Honorable Charles B. Day, U.S. Magistrate Judge of District Court of Maryland. As a lawyer, he was associated with the law firm of Arnold and Porter in Washington D.C. for several years and then entered public service as a career prosecutor, working as an Assistant State's Attorney in the State of Maryland, handling cases from misdemeanors to complex felony cases for over a decade. Active in Maryland State Bar Association activities such as the Committee on Membership, Leadership Academy, and the Korean Bar Committee, he was also a founding member of the Asian Pacific American Bar Association of Maryland and served as a Past President.
From 2003 to 2004, on special commission by the Ministry of Justice, Republic of Korea, he served alongside senior Korean prosecutors as the resident Visiting Prosecutor Scholar and Lecturer, working on a wide range of key issues and initiatives facing Korean prosecution. He subsequently made a transition into academia.
Professor Park has lectured frequently at leading law schools, government institutions, academic forums and international conferences, and is often published and broadcast in diverse print and media outlets in Asia. He also leads the law school's Law and Development and Study Abroad Programs to Mongolia and Southeast Asia, which enables him to specialize in capacity building projects with counterparts in developing countries. Professor Park's areas of interest include Evidence Law, Commercial Arbitration, Trial Advocacy, and Criminal Law and Procedure.
He and his wife, also an attorney, have three children and reside in Pohang, South Korea.