Alumni Spotlight
Hyewon Lee (Class of 2016)
writer: 국제법률 관리자 | date: 2020.05.19 | count: 1117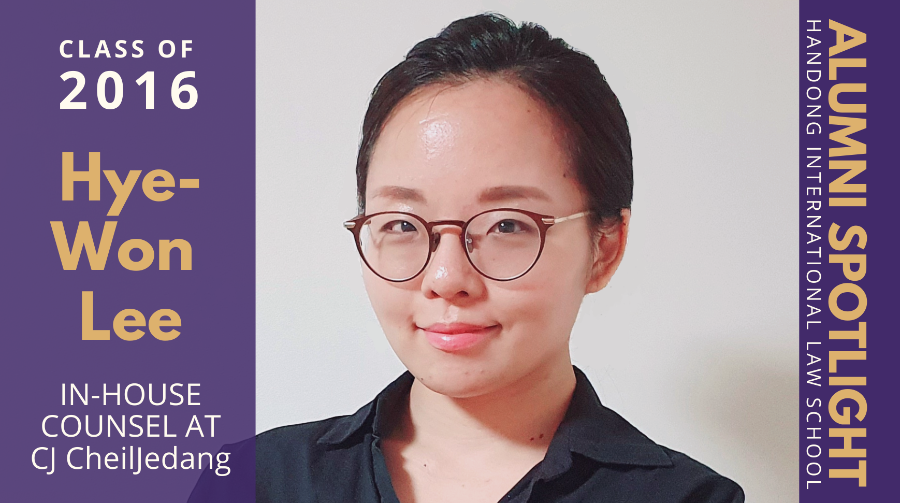 I am a third-year Washington D.C. attorney (Class of 2016), and I currently work in the sector most populated by our alumni, the in-house practice.
I chose HILS primarily because it provided a uniquely close faculty-student fellowship and training, but more so with a firm belief that it was the best platform to reconcile the intellect and character, the two not uncommonly but mistakenly thought to be mutually exclusive. At all times, HILS faculty encouraged and delivered intelligent discourse about character grounded in faith and the student community always aspired for professional and personal growth. More practically, my three years were enriched with federal court and law firm internships, worldwide moot competitions, and various student initiatives.
But above all, HILS disciplined me outside the classrooms for the more challenging attributes of the post-qualification legal practice, because it operated as a simpler microcosm of the typical legal society at large. In both worlds, you are required to live and strive in a small community for years, learning how to build and maintain relationships with colleagues not always of your choice, while busy mastering the craft of law and meeting deadlines. You learn how to optimize limited resources (opportunities and time) to serve your professional purpose.
The fact that there is no luxury of fancy names to hide behind was a compelling motivator to take ownership of my legal education and become a self-driven professional, another key quality sought after by many employers. As with any other law school, willing and attentive students will find a lot to take away from HILS, but with the added memories that HILS uniquely brings.
Hyewon Lee (Class of 2016) is an in-house counsel at CJ CheilJedang Corp.