Academic Policies
Academic Policies
Candidates for the degree must have a cumulative average of not less than a C (2.0) to graduate. Students who maintain a C (2.0) grade point average, and are not on academic probation, and are not subject to continuing or pending disciplinary action, are considered in good standing.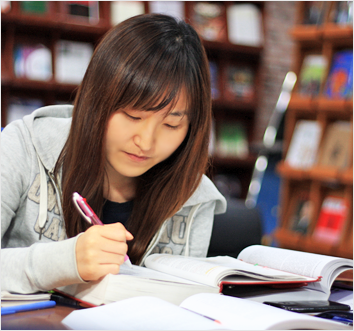 Academic Probation
Students whose semester averages are below C (2.0) will be placed on academic probation. Students on probation are subject to limitations on academic loads, noncurricular participation and are subject to the supervision of the Associate Dean for Academic Affairs. Students on Probation are required to improve their performance in the succeeding semester, and must achieve a semester average above 2.0 in the following semester.
Academic Exclusion
Students whose overall averages at the end of the first year, or at the end of any subsequent semester, fall below 1.8 are excluded from further study. Students who receive three or more grades in any semester below C are excluded from further study. Students who are on probation who do not achieve a minimum 2.0 average for that semester are excluded.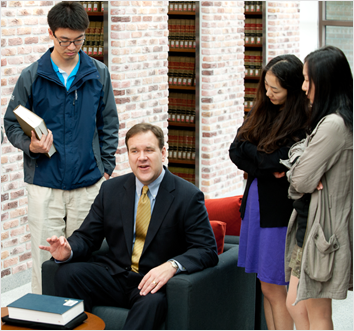 Academic Appeals
Students subject to exclusion under the provisions above may petition the faculty for a waiver of the exclusion rule. The petition must be in writing. The Associate Dean shall advise such students of a time and place of a hearing before the faculty on any petition. The student shall have the burden of persuading the faculty that he or she has the commitment and ability to satisfactorily complete the requisite studies and contribute to the legal profession.
First Year Review
At the conclusion of the first year of study, to discuss their performance and other academic concerns, students may be asked to meet with the faculty or Dean. Recommendations or requirements may be made by the faculty to the student to encourage and enable the development of appropriate skills, understanding and attitude for the legal profession.
Grading Policy
The grading policy is as follows:
A.
Reflects an exceptional level of competence and mastery at the student level.
B.
Reflects an average level of competence for a graduate law student.
C.
Reflects the minimal basic competence that is expected within the profession.
D.
Reflects an unsatisfactory level of competence, but evidences sufficient foundation for developing minimal competence.
E.
Reflects an unsatisfactory level of performance and requires further study and repetition of the course to receive academic credit.
P/F.
Course designated by the faculty, as "Pass-Fail" shall be graded simply as P for students satisfactorily completing the requirements, and F for those who do not. P shall be construed as C or above in the usual scale.
I.
(incomplete) In exceptional circumstances approved by the Dean, a student may receive an "I". Students in such a case must complete the course and the grade recorded within the succeeding semester.
Grades may also include "+". For numerical purposes, A=4, B=3, C=2, D=1 "+" adds 0.3 (example: B+ = 3.3 grade points)